LOIS E. MONTOUR, EXECUTIVE DIRECTOR (Employed since 2012)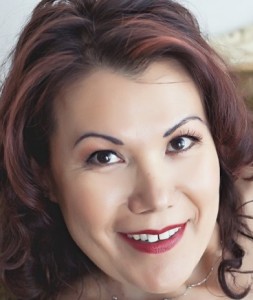 For 20 years she lived her dream traveling and visiting ports on the Mediterranean Sea, coast to coast in the U.S. and two years living in Guam.  Her adventurous side satisfied, Lois returned to Kahnawake in 1998 and headed back to Concordia University where she studied Exercise Science.   Her first job back in Kahnawake was with the Kahnawake Schools Diabetes Prevention Project, as a community intervention worker collecting student health data from local schools.  From 2005-2012 she took time off from work to raise her family  of three children and got involved in the first Avon Walk with Mohawk Spirit.  She credits the three years spent volunteering on the Step-By-Step Board of Directors and her time on the Kahnawake Library Board for gaining a strong sense of community.
In early 2012 Lois was recruited by the KMF to work part-time, helping with administrative duties but quickly became caught up in the Moccasin Walk coordinating the event from start to finish.
"I really enjoyed getting out of the house and meeting the community through the Moccasin Walk promotion.  I  could see how positive everything was and how well the community supports & embraces the Foundation and it makes it easier to work because everyone's so willing to give and help.  The KMF is a very important part of the community and we need to keep supporting the hospital.  I trust and believe in the Board of Directors because they really are working for the community."
CARRIE-ANN PHILLIPS, ADMINISTRATIVE & EVENTS ASSISTANT (Employed since 2016)
Carrie-Ann Phillips is a busy mother of four and grandmother to three (Iakohtwatsironni, Leroy & Lennon) who began volunteering at Kateri Memorial Foundation in January 2015. Through her perseverance and hard work, she became a staff member in August 2016.  Carrie-Ann has been in charge of recruiting and overseeing volunteers for the KMF Annual Charity Golf Tournament, and she takes great pride in having spearheaded KMF's inaugural event, Karonhiarastha's Winter Wonderland, in 2015. The aim of this annual event is to raise funds for health scholarships, in memory of Karonhiarahstha Sky Junie Delisle.

KIM DELORMIER, GRAPHIC ARTIST (Contract Services)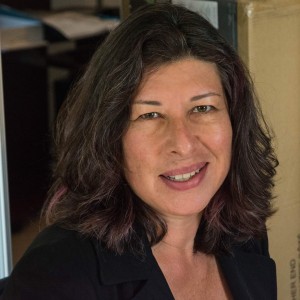 Kim is a graphic artist based in Kahnawake, though she has gained a wealth of experience working in diverse positions. At The Eastern Door newspaper, she started as Layout Artist, filled in as Office Manager, wrote stories, and later drew editorial cartoons. As a Coordinator working with the community and volunteers, Kim established the Skawenniio Tsi Iewennahnotahkhwa, Kahnawake's first Public Library. Later, she became the Library Manager and now volunteers to ensure the library continues to thrive as an independent community organization. At Tewatohnhi'saktha's Education & Training Division, she worked with students as Coordinator for the Strategic Community Health Careers Program, followed by a stint as a Program Administrator, working again with students, this time in the Introduction to Construction Trades Program.
Illustration, painting, editorial cartoons and other creative works are a part of her repertoire; gardening, landscaping, stonework, and the great outdoors are her passions.