Raising funds today, ready for tomorrow.
The Kateri Memorial Foundation exists to raise funds to help advance, promote and maintain quality health care services in the community.  As a donor, you have played an important role in our success over the years, and there is so much more that we can accomplish together in the future.  Our continued success depends on you!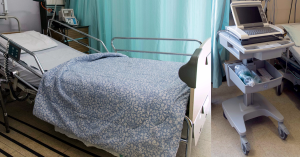 This past year, we contributed more than $277,000 back into the community. Contributions include purchasing hospital equipment, beds, chairs and providing monthly entertainment activities for our inpatients. We have also been investing in our community youth by awarding scholarships to students pursuing careers as heath care professionals.
Your donation, large or small, will be put to work to help make a difference in our community. Nia:wen kowa for your continued support.
Donations as of December 15, 2017: $12,800.00
113 Donors
2017-2018 Campaign Donors
Gayla Ouimet
Kahnawake Pizza & Subs
Ronald Cross
Brigette Vaillancourt
Viateur Beauvais
Tom Dell
Mr. & Mrs. Robert and Victoria Ganley
Mr. & Mrs. Eddie and Sheila Schurman
Conrad Montour
Grace Jacobs
Robert  Montour
Betty Montour
Maria Pia Riedemann
Dr. Joseph Beltempo
Franklin Williams
Frank JR Jacobs
Carolee Jacobs
Mr. & Mrs. Mike and Margaret Dearhouse
Mr. & Mrs. Teddy and Debbie Canadian
Rita Carbaugh
Theodore V. Gorecki
Nancy Golberg
Anonymous
Mr. & Mrs. William and Ethel Stacey
Jim O'Donoghue
Mr. & Mrs. Andrew and Dorothy Montour
Larry Taylor
Evelyn Brooks
John J. Edwards
Heinz Miller
Christine Stacey Alfred
Edith Arvisais
Hans Schafer
Institute for Christian Communities
Mr. & Mrs. Arthur and Celina Rice
Brooklyn Lablanc
Louie Montour
Michael Jacobs
Kanesatake Health Center
Josie Rice
Catherine Jacobs
Shirley Horn
Mr. & Mrs Lindsay and Margie Leborgne
In Memory of Wallace Lazare from Patrick Cross
Ingmar Merkel
Mr. & Mrs. Eugene and Pamela Gorecki
Mr. & Mrs. John and Mary Latour
Anonymous
Catherine Hooper
Anonymous
Kevin Paul
Frank W. Stacey
Peter Delormier
Steve Nikolaus of Quality Aluminium Inc.
Anonymous
Monte Swartzman
Robert Abraira JR.
Nigel A Sinclair
Wesley Deere
Mr. & Mrs. Howard and Manon Deer
Anonymous
In honour of Dr. Gordon Rubin of KMHC from Steven Finiffter
Deborah Golberg
Anonymous
Manuel Shacter
Anonymous Donor
Anonymous Donor
Barry Delisle
Carlene Cross
Poisssant & Fils Ltée
Aquilina Abcede
Carol Howell
Peintures Première Inc.
Sheila Lahache
Anonymous Donor
Bailey Brown
Jean Lois Dell
Michael Everrett Dell
Mary C Deer
Herbert Kirby
Mr. & Mrs. Donald and Norma Horne
In memory of Ray Curotte from Barbara
Rosemary Lahache
John T Rice
Kelly Standup Rice
Jonathan Rice
Nancy Armstrong
Anonymous Donor
Ethel Falcon
Anonymous
Beverly Beauvais
Beverly Delormier
Allen Jones
Gift in name of Eugene L Montour and Lauren from Laurie
Arlene Delaronde
Helen Ross
Carol Delisle
Cindy Kirby
Gift in name of Charlotte Montour by her son Russell Imrie
Aurora Ancheta Guerrero
Cleofe Ancheta Toca
Alma Williams Jacobs
Anonymous Donor
Mavis Connie McArdle
Lois E. Montour
Dr. Gordon Rubin
Thomas Deer
Jennifer Bradley
Eric Moore
Louise Lutes
Robert Deer
JonJon Toca
Tammy Lazare