Lynda Delisle, Vice-President (Member since 1999)

As a Board Member, I represent the Kateri Memorial Hospital Centre (KMHC), a delegate of the Executive Director.  My professional career has been devoted to ensuring quality healthcare services for Kahnawa:ke.  I began work at the KMHC, in 1974, as a front-line worker and have been the hospital-centre's Director of  Operations since 1999.  Throughout these years, I have held the role of Kateri Memorial Foundation Board of Directors' Vice-President, allowing me to further assist in ensuring quality and holistic healthcare services that respond to the needs of Kahnawakeronon. My leisure interests include camping, reading and travelling.
Reaghan Tarbell, Secretary (Member since 2011, currently on maternity leave)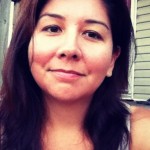 I've recently returned home to Kahnawake after living and working in Brooklyn, New York for nine years where initially I worked at the American Indian Community House in development/fundraising and then for 7 years at the Film and Video Center of the National Museum of the American Indian as a film programmer and special events organizer. For three years I served as a panellist with the New York State Council on the Arts, reading and rating funding applications. In 2007 I wrote and directed a documentary Little Caughnawaga: To Brooklyn and Back with the National Film Board of Canada about Kahnawake's connections to Brooklyn. I am currently pursuing my Master's degree in Film Studies at Concordia University where in 2000 I received my BA in Journalism. I intend to keep making documentaries about the community and will be volunteering with Terres En Vues/First Peoples Festival in Montreal.
Mavis Connie McArdle, Treasurer (Member since 2011, currently on medical leave)

I started my career working at Dominion Bridge but after five years, moved to Air Canada where I stayed for 29 years and traveled the world, learning about other cultures.  I have been working for The Eastern Door newspaper in Kahnawake since 1993.  Having gone through many medical procedures in my lifetime and using health services both in and out of the community, I felt that becoming a Board member would allow me to share my knowledge and advocate on behalf of the KMF.  I am proud to be a Board member at the Foundation.
Dawn Lazare, Board Member (Member since 2010)

I have spent my adult life in the medical field; first as a medic in the US Army for 5 years, then as a nursing assistant in Pennsylvania for 4 years. In 1995 I returned to school for Nursing and received my Degree from Dawson College 1998. I  earned my Bachelors of Science in Nursing from University of Ottawa in 2003. I am presently studying part time at McGill University for a Diploma in Health and Social Service Management. My work experience is 11 years as Home Care Coordinator for Home and Community Care Services of KSCS. I have held various roles at KMHC since 1998, first as a part-time inpatient nurse, then part-time Home Care Nurse, and most recently full-time School Nurse working for the Community Health Unit of KMHC for the last three years. I am a single mother to Robin (27) who is also Bachelor Nurse from McGill University, Amy (26) who does hair, make-up, facials and waxing, and my son Warrant.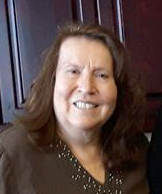 Hope Stacey, Board Member (Member since February 2015)
Hope has worked in Administration at KMHC for almost twenty years.  She joined the KMF board to help raise funds for the hospital.

Don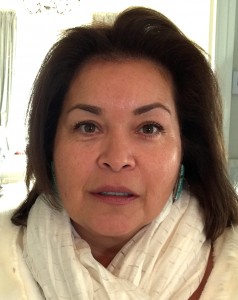 na Delaronde-McComber (Member since July 2016)
A new Board Member as of September, 2016, Donna is co-Owner of Khanata Gaz Bar and Khanata Konvienence, in Kahnawake. She is also Mom to five children, Grand-mom to two, and married to Frankie McComber.